TORONTO, ON, Canada (Wednesday, May 18, 2022) – Canadian NTT INDYCAR SERIES rookie Devlin DeFrancesco is teaming up with new sponsor Bitbuy for this year's championship. He also becomes the first INDYCAR racer to be paid in the cryptocurrency Ethereum.
With more than 400,000 registered users and more than $5 billion traded, Bitbuy is Canada's most secure and trusted trading platform for Bitcoin, Ethereum, and other top cryptocurrencies.
The 21-year-old Canadian racer made his INDYCAR debut for Andretti Steinbrenner Autosport in February this year and is eagerly awaiting the chance to race on home soil in Canada when the famous Toronto street circuit event returns in July for the first time since 2019.
While almost every other professional athlete who chose to be paid in crypto elected to be paid in Bitcoin, crypto enthusiast DeFrancesco has chosen that his earnings from the Honda Indy Toronto to be paid in Ethereum. Bitbuy will handle the transaction for DeFrancesco who is also a user of the service.
"I'm thrilled to have Bitbuy aboard for our INDYCAR campaign as the world of cryptocurrency is something that I am really excited about," DeFrancesco said.
"I believe in the long-term potential and power of Ethereum. I am hoping Bitbuy's investment in our race program will pay off for them, and I'm hoping my new Ethereum will pay off for me."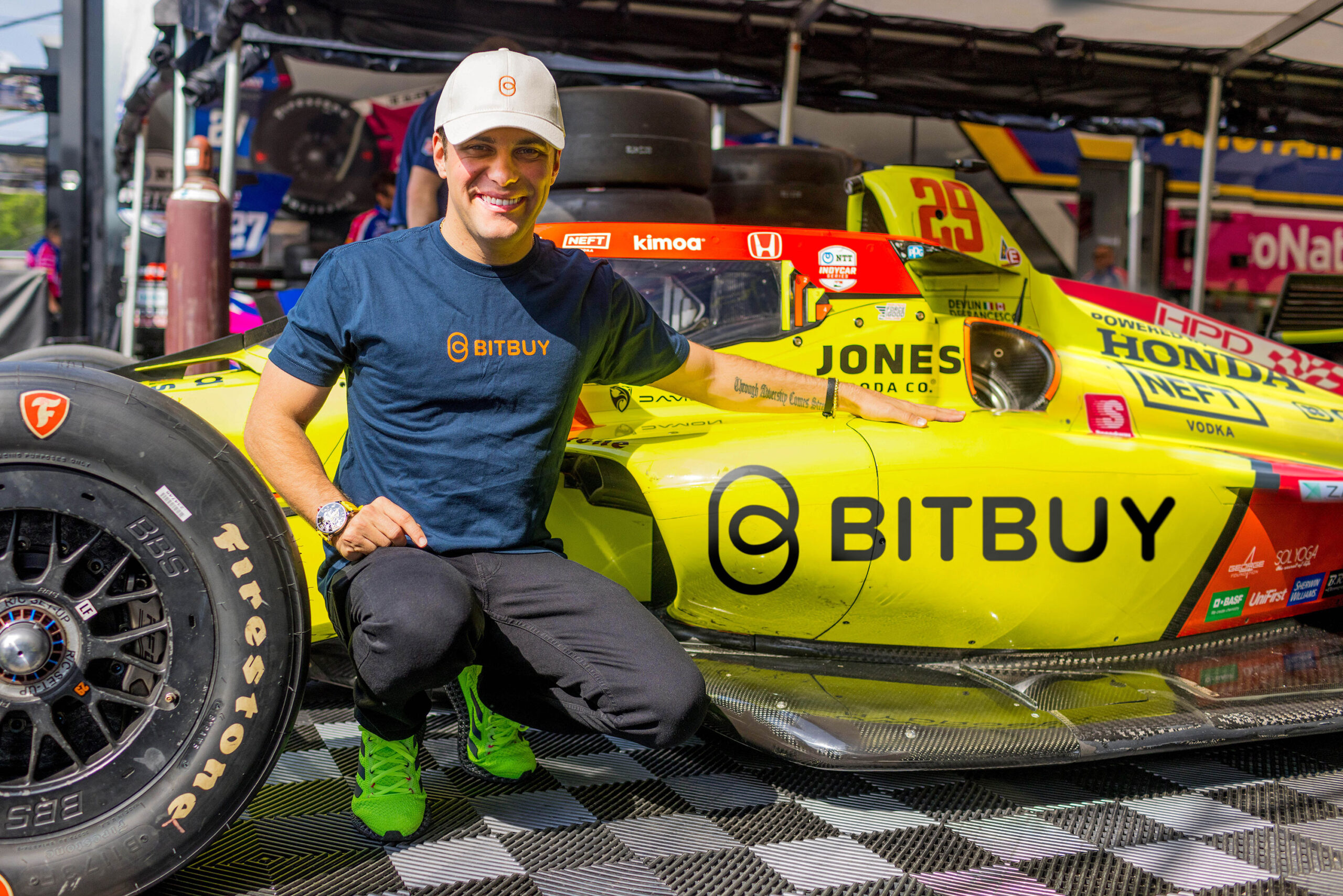 DeFrancesco was born fast – arriving 16 weeks early at Toronto's Sunnybrook hospital and spending the first three months of his life in an incubator. He has continued that need for speed ever since driving a go-kart for the first time at the age of six. After a successful career in karting and junior formulas in Europe, DeFrancesco returned to North America in 2020 to take his first step on the "Road to Indy."
After competing in the Indy Pro 2000 championship (2000) and Indy Lights (2001) – he graduated to the NTT INDYCAR SERIES this season. Racing with Andretti Steinbrenner Autosport – joining the team created by INDYCAR legend seven-time Toronto winner Michael Andretti and siblings George and Julia Steinbrenner – the next generation of sporting team owners from the New York Yankees Steinbrenner family.
"With more and more attention and money being put into cryptocurrency, we're excited to have Bitbuy join us on the 29 car," Steinbrenner Racing co-owner George Steinbrenner IV said. "There's an exciting buzz in the market as people start to gravitate toward the blockchain and digital marketplace."
"When we signed Kyle Lowry to be our Brand Ambassador, we knew we were partnering with a legend that achieved everything he set his mind to," explains Bitbuy President, Dean Skurka.
"We see that same spirit in Devlin but this time we are partnering with someone just getting started. And when Devlin said he wanted to get paid in Ethereum, we knew we had the right guy."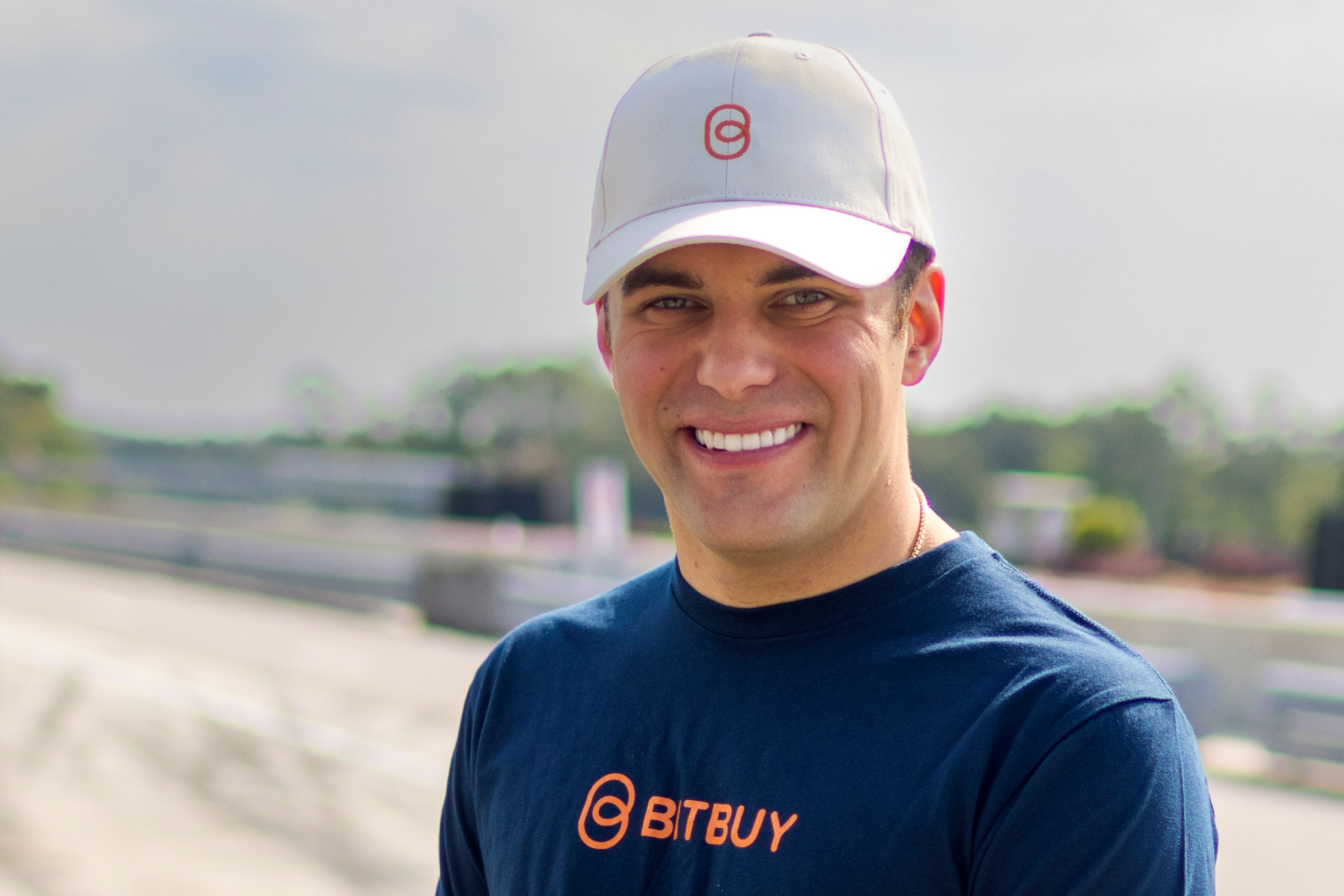 ABOUT BITBUY

Bitbuy is a Canadian owned and operated digital asset marketplace, and the first licensed crypto marketplace in Canada. Bitbuy's mission is to provide its clients the best global prices, the deepest liquidity, and the most digital asset products in Canada with a convenient, dependable, and secure platform. Bitbuy is proudly registered as a restricted dealer and is Canada's first registered digital asset marketplace in Canada. Bitbuy's head office is in downtown Toronto, with over 85 employees. In addition to its registration as a Marketplace and Restricted Dealer, Bitbuy is also registered with FINTRAC as a Money Services Business under the Virtual Asset Service Provider category. Bitbuy was founded in 2016 and is currently one of Canada's largest cryptocurrency platforms by trading volume. Bitbuy offers crypto trading services to beginners, advanced traders, and corporations making it The crypto destination of investors.™
ABOUT STEINBRENNER RACING
Founded in 2016 by George Steinbrenner IV, Steinbrenner Racing is an American-based motorsports team competing within the NTT INDYCAR Series in addition to multiple seasons within developmental series designed to groom future INDYCAR stars. Joined by sister Julia Steinbrenner as Co-Owner and Partner, both are members of a family known for winning and success with the New York Yankees and share a passion for racing from an early age.
Though a young team, Steinbrenner Racing has experienced consistent success within each series entered. Included within is an unprecedented sweep of three Indy Lights races in May of 2018 at Indianapolis Motor Speedway, capped by a Freedom 100 win. Additionally, Steinbrenner Racing would go on to earn designation as the youngest-ever NTT INDYCAR Series race-winning team owner and driver with a notable 2019 triumph at Circuit of The Americas in Austin, TX.
Competing within the world's fastest and most diverse racing series, Steinbrenner Racing enters a sixth year of competition in 2022 together with Andretti Autosport. A winning combination, Andretti Steinbrenner entries have earned eleven race wins, fifteen poles, and thirty-two total podiums.